One-third of Camp Omega's income is received from gifts. It's those individuals and congregations/organizations who contribute of their gifts of time, talent, and money that help Camp Omega move forward in sharing the Gospel with thousands of children, youth, and adults. There are a variety of ways to support the camp:
Download the Giving Brochure for information on the annual Omega Society donor club.
Financial Gifts
While fees cover approximately two-thirds of Camp Omega's needs, donations need to cover the remaining one-third of the operational expenses. As a non-profit, your donations are fully tax deductible.
Donate securely online now!
A Note for Returning Donors
Camp Omega has moved to a new administration platform. This is the online database we use to do all the background work of camp (you might call it the engine under the hood). This new platform will be easier and simpler for you to contribute to Camp Omega's mission, see your giving history, and edit and change information on your profile. Things may look different, but it is still the same Camp Omega! Thank you for your support!
Click here for directions on how to access my account
Click on the "Donate Now" button above. Once you are on the login page simply select "forgot my login information." Then select "I need to reset my password" and also select the retrieval method "email." Click on next, enter your email and enter the security code. The system will automatically send you a password reset link. Check your email and reset your password. Return to the Donate Now link, enter your new password, and you will have access to your account.
Or you may send your gift to:
Camp Omega
22750 Lind Ave
Waterville, MN 56096
Amazon
Shopping online? Amazon supports Camp Omega!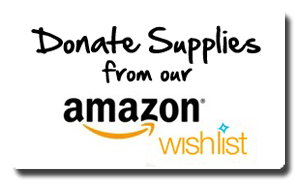 Needs List
There are always items Camp Omega is in need of to serve it's guests. Check out the needs list and contact us if you are able to provide one or more of these items!
Thrivent Choice Gifting Program
A program to give eligible donors the opportunity to direct where Thrivent Financial's charitable outreach funds go. You can help direct those funds specifically to Camp Omega. If the funds aren't directed on an annual basis, they are lost. Learn more here: Thrivent Choice.
Acres for Omega
This annual program encourages those in agribusiness to donate the proceeds from a portion of their harvest to the camp's ministry. Each farmer designates, depending upon their farming operation, their own "acre". The camp receives donations from crop, produce, and dairy operations. Camp Omega received over $16,000 through the Acres for Omega program annual. For more information, email the camp office or call Curt Stoltenow at (507) 685-4266