Medical professionals are needed to serve as Health Care Volunteers for week or weekend sessions.
The Responsibilities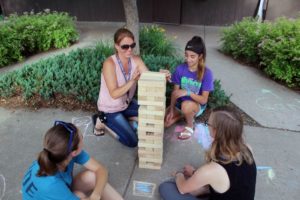 Care for and over see the health of the camp community.
Respond to any and all first aid and medical needs.
Collect and oversee the distribution of any medication.
Have fun enjoying the camp atomsphere and recreation
Experience Christ's love.
The Benefits
Free room and board for entire family.
Children of volunteer enroll in a camp session receive 50% off.
Use of the camp's recreational facilities.
Satisfaction of knowing that you are helping and making a difference!
Health Care Volunteer Documents
Health Care Volunteer Flyer.
You may request additional information or reserve a date by contacting us.