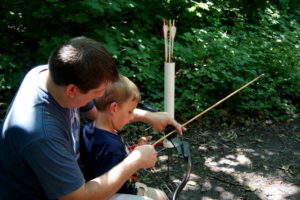 Dad and son! Take advantage of a weekend getaway to God's country and choose your adventure! Spend the day canoeing or participate in our firearms safety program. No prior shooting experience necessary and a minimum age of 8 years old for either adventure. Father and sons, or grandfather and grandsons are welcome!
All ages are welcome!
Dates: June 26-28
Cost: $110 on or before March 1, $120 after March 1. Adults must register as a participant along with each child.